Welcome to ETD

 

The StarBart, Bart and BigBart Test Dummies

As supplied to leading manufacturers and testing industries

 

 
 
 
 
 
A warm welcome to the world of our ballast test dummies - the StarBarts, Barts and BigBarts - the world of refillable ballast dummies!

ETD Technical Trading is an expanding German company based in Seevetal, located south of the world renowned media city of Hamburg and north of Lüneburg Heath. ETD comprises of several company branches. You are now in the Technical Products Sales Department.

After years of experience in the field of sales and development of technical products and production of technical documentation for well-known companies, we have been successful in increasingly expanding the scope of operation of the company.

With the StarBarts, Barts and BigBarts we open the market of our product range for further areas of vehicle safety testing. Regardless of what kind of vehicle you are testing - automobile, roller-coaster, space capsule, wheel chair and so on -, our products are manifold in use, easy to handle and practically unbreakable.

Further more, we also sell Anthropomorphic Test Devices (ATD´s), commonly known as Crash-Test-Dummies, and the officially acknowledged SAE J826 H-Point Manikin.

If you need further detailed information about ATD´s, please click on this link: ATD-Crash-Test-Dummies.

We shall be pleased to answer any questions you have or furnish you with additional information.
You will find our address and E-Mail mail on each page. We look forward to hearing from you!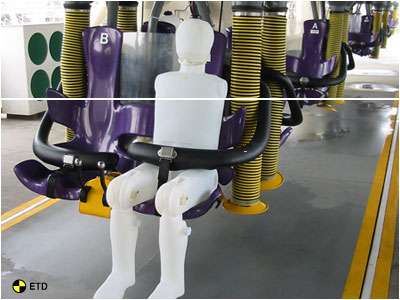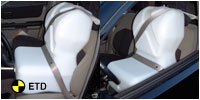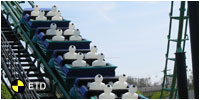 Our Address

 
 
 
 
 
ETD


Owner:

Robert Berwick
Vossn Weg 4,
Hittfeld,
D-21218 Seevetal


Germany


Fon +49 (0) 4105 2008 /9
Fax +49 (0) 4105 2000
ISDN +49 (0) 4105 635120
Mobile +49 (0) 173 928 4925